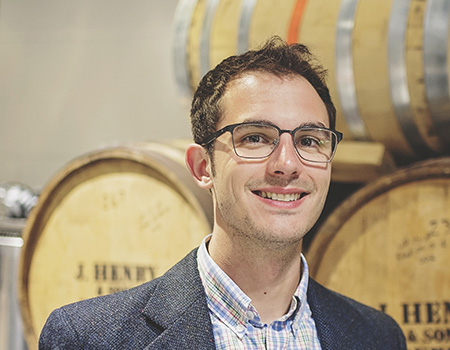 Attorney
Are you considering a brand new start-up? Do you need help forming your business model? Collin can help.
Collin works with business owners at all stages of their business development, consulting with Founders, entity choice, protecting and leveraging intellectual property, raising capital, hiring employees and contractors, minimizing damage from disgruntled Founders, Internet law, and State & Local regulations. He continues to support business owners as they grow their business as well as taking on veteran business owners looking to pass on their legacy to the next generation.
At OG+S Collin's practice focuses on: startups & securities, trademarks, alcohol regulation & licensing, real estate, and software.
Prior to pursuing a career in law, Collin worked in the software industry – specifically with data integrity and internal control systems. He received a Bachelor of Arts Degree in International Business with concentrations in Sales and Spanish from Bradley University, was born and raised in Ozaukee County, and graduated from Grafton High School. In his free time, Collin enjoys hiking, adventure sports, travel, Spanish language, and reading. Collin is a current Board Member of the Ozaukee Washington Land Trust, the Cedarburg Chamber of Commerce, and is involved in a number of other local organizations.
Education
JD – University of Wisconsin | Madison
BA International Business & Spanish – Bradley University (summa cum laude)
Organizations
Ozaukee Washington Land Trust – Board of Directors
Cedarburg Chamber of Commerce – Board of Directors
Grafton Lions Club
Legal Action of Wisconsin – Eviction Defense Project Volunteer
Past President – Dodge County Bar Association
State Bar of Wisconsin
Springboard Startup Competition – Bradley University
Languages
English
Spanish
LinkedIN Articles
Good Governance is Good For Everyone (Or, Litigation is Coming…)